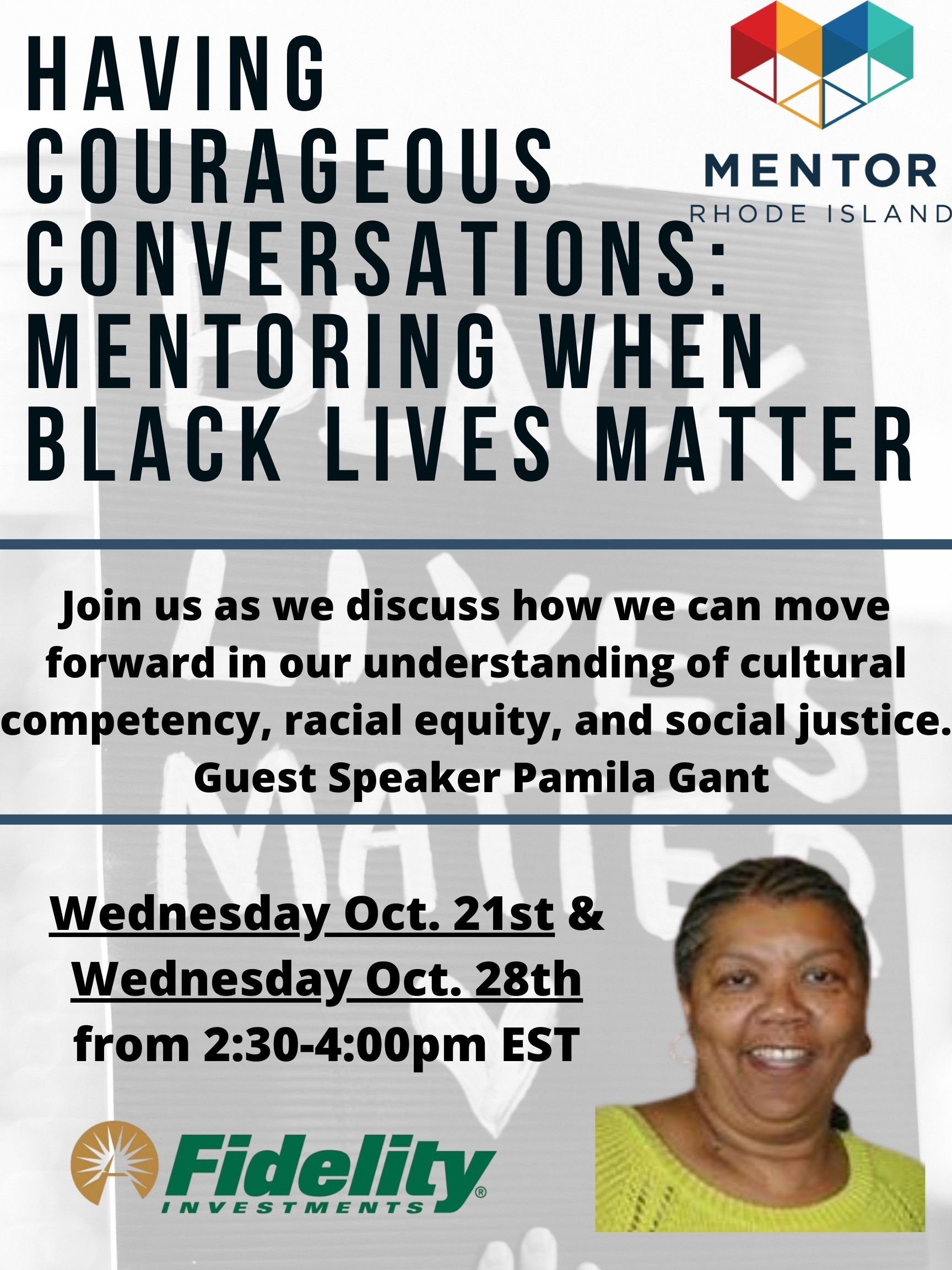 This workshop is a two-part series. Please register for both sessions as soon as possible, as we have limited space. 
Wednesday October 21st from 2:30-4:00pm EST: https://us02web.zoom.us/meeting/register/tZUsdOGuqj4rEtQD8l_4OAJXzpPWDqd0sCx-
Wednesday October 28th from 2:30-4:00pm EST:
https://us02web.zoom.us/meeting/register/tZMlcO-grz4tE9E3W4KWYP5mie4RCuKFRI7p
Workshop Description:
With an eye toward history we will look at the subliminal messages of racial superiority/inferiority that are a part of our everyday life. We will discuss and learn together about white privilege, and the increasing visibility of hate groups. We will explore and challenge our assumptions about ourselves and our circle of influence. We will look at racial trauma and ask ourselves, am I, a contributor?
Attendees in this workshop will learn that to be "woke," (culturally competent) is an ongoing process that is shaped by contemporary social issues and does not end.
Pamila Gant Bio:
Pamila Gant has been involved in mentoring in varying capacities throughout her career.
She worked at Seattle University for ten years as the Assistant Director of Admissions. While at Seattle University she designed and implemented her first mentoring program, A Choice of Heroes. As a first-generation undergrad at Western Washington University, she came to understand the handicaps of low-income, first-gen students navigating their collegiate careers. It was at Western Washington University that she enjoyed her first formal mentoring relationship and it was this relationship that made mentoring both a viable and valuable addition to her education and career.
Combining her experience in college admissions, scholarship management and student advising she joined the College Success Foundation in 2001 as the College Relations Officer. In this role, she established the college mentoring program for the Achievers Scholarship Program that was adapted and implemented at over thirty college campuses throughout Washington state.
Attracted by the idea of mentoring as a career, Pamila joined MENTOR Washington in January 2008. In her own words, this was a marriage made in heaven. Initially her work centered on building community coalitions and training and later evolved into more training, technical assistance, and common cause campaigns,
Her passion and most rewarding work center on serving those that have the least, need us most and are the most vulnerable!
On a personal note, Pamila's hobbies include, baking, genealogy, and history.