THE RESULTS ARE IN!!!
With your support Dancing Under the Stars with the Stars of Mentoring Shone Bright!!!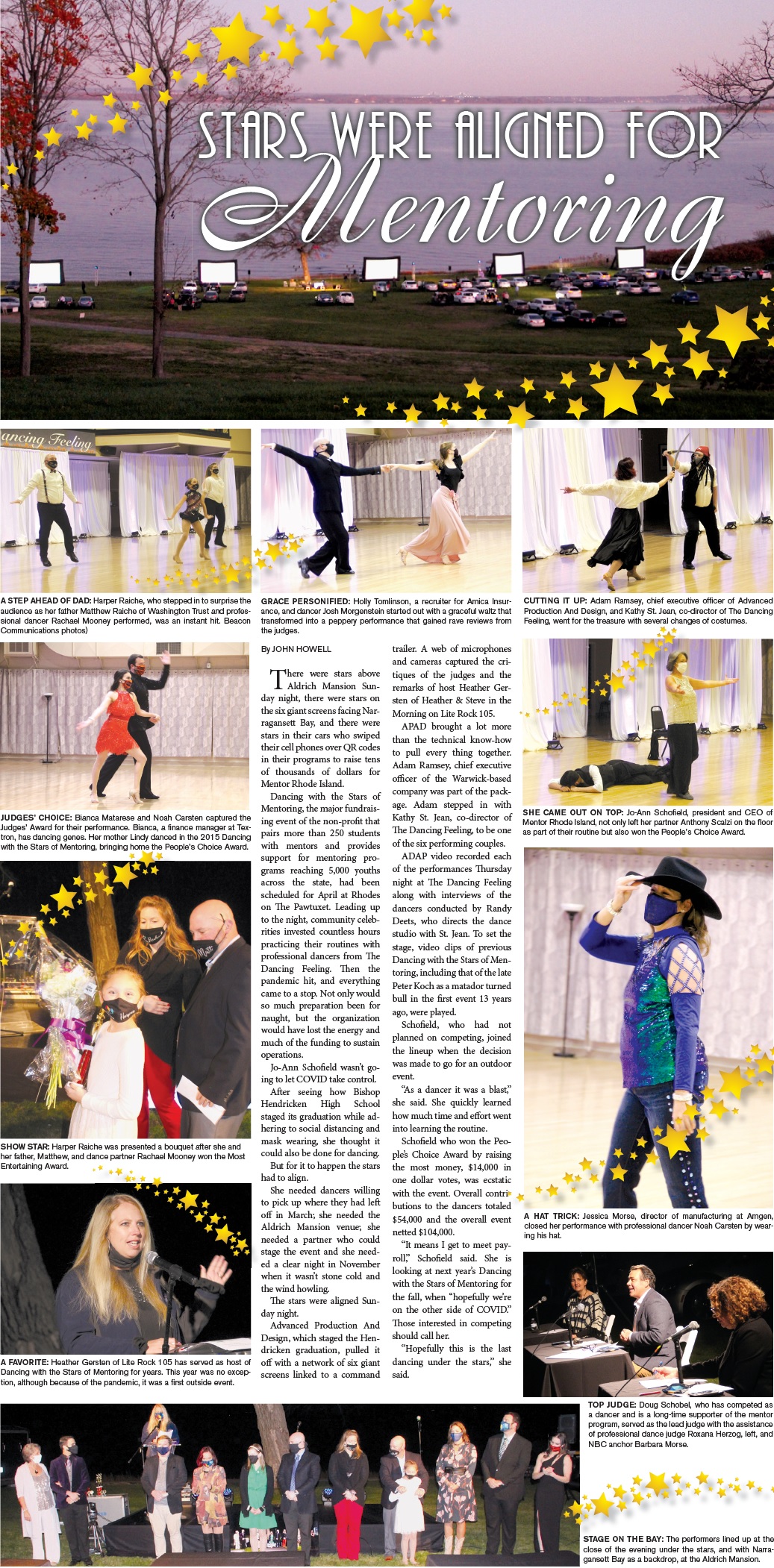 The reimagined, safety-conscious event raised $105,000 for youth mentoring!!!
Thank You! Thank You! Thank You!
Our Award Winners…
Jo-Ann Schofield, President & CEO of MENTOR Rhode Island, raised more than $14,000 worth of votes to take home The People's Choice Award!!!
Our Dancers combined to raise more than $54,000 in votes!!!
 Bianca Matarese of Textron and her professional partner Noah Carsten took home The Judges' Choice Award for the best overall dance performance of the event!!!
Matt Raiche of Washington Trust, his pro partner Rachael Mooney and a special guest appearance by his daughter Harper were enough to take home the award for the evening's Most Entertaining Dance!
Jessica Morse of Amgen and her professional partner, Noah Carsten went a little bit Country and a little bit Disco with their performance.
Adam Ramsey of Advanced Production and Design and his professional partner Kathy St. Jean put on a fearless and adventurous performance for the crowd.
Holly Tomlinson from Amica Insurance seemed to float across the floor with her professional partner Josh Morgenstein.