THE 2018
FROZEN CLAM DIP & OBSTAPLUNGE
New Year's Day at Noon
Goddard Memorial State Park Beach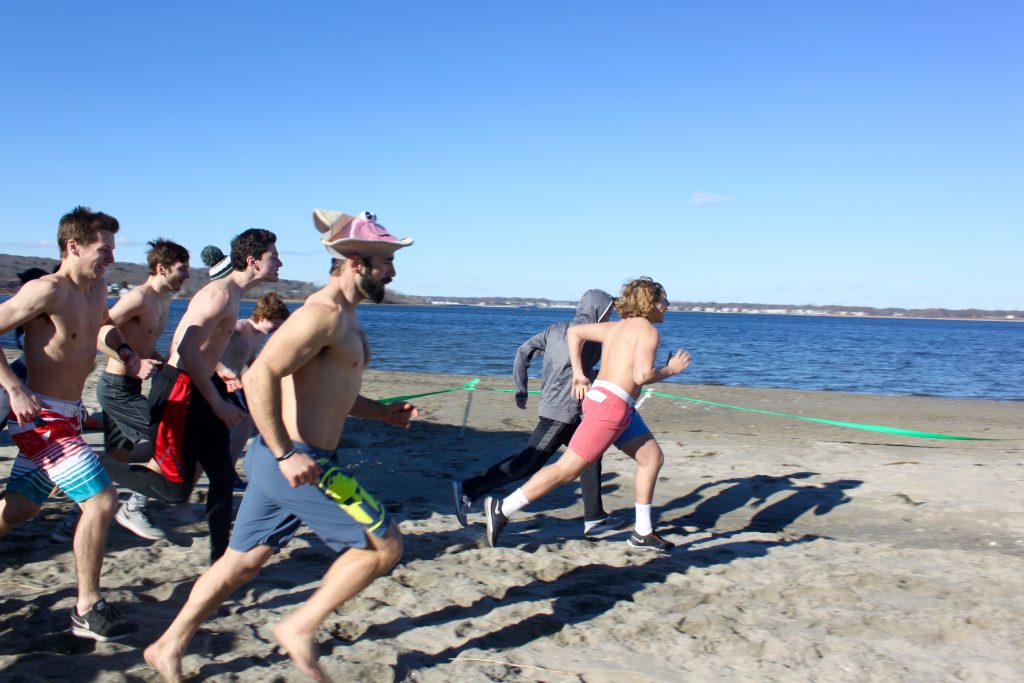 Join MENTOR Rhode Island and our co-host Laid-back Fitness for the 7th annual Frozen Clam Dip  and Obstaplunge.  You can kick-off the new year and National Mentoring Month 2018 with an invigorating dip into Narragansett Bay, or take on the Obstaplunge…a half-mile "American Ninja Warrior" style obstacle course that finishes with the dip.
Check-In begins at 11AM
Dip and Obstaplunge at Noon
$30: Traditional Frozen Clam Dippers
$40: Obstaplungers
All paid participants will receive a long-sleeve t-shirt!
All participants will need to sign a waiver at the event.
Participants under the age of 18 will need to have a parent/guardian present to sign their waiver.
This event is only possible through the support of our amazing sponsors!!!
BECOME  A SPONSOR TODAY!!!
Sponsors will be listed on the Official Frozen Clam Shirt, our website,
and all emails promoting the event.

HOST: Laid-back Fitness
Sponsors:
CMIT Solutions of Central Rhode Island
Thanks to you, we checked all our boxes for
The Howell Evening Tribute!
Celebrate John Howell……………………………….☑
Raise More Than $50,000 for Mentoring………….☑
Have a Great Time…………………………………….☑
THANK YOU! THANK YOU! THANK YOU!
Special thanks to 
those of you who attended, 
offered a tribute to John, made a donation, 
or placed a bid in our fund-a-mentee auction.
The evening was made possible by the generosity of our amazing sponsors and food & drink donors – see list below! 
The event organizing committee worked tirelessly to pull all of the details together and keep a couple of surprises SECRET from John… and of course, thanks to our wonderful friend and host, Mario Hilario! 
Stay tuned for pictures & more!!!
Section-B Front Page Sponsors:
Obit Sponsors:
Deb Gormley
Han Palace
Phil & Lauren Slocum
The Central RI Chamber of Commerce
Supporters:
AFL-CIO
Arlene & Joe McNulty
Bank Newport
Conimicut Village Association
New England Tech
The Rhode Island Foundation
Food & Drink Sponsors:

4corners Coffee
Antonio's Bakery & Charlie's Deli
Arooga's
Bertucci's
Bliss Road Wine & Spirits
Boneyard Barbeque & Saloon
Iggy's Doughboys & Chowder House
Tammany Hall Pub & Parlor