The Essentials in Chicago
By Darnell Albury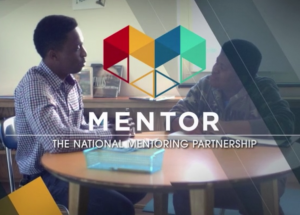 I recently had the opportunity to travel to Chicago with one of my MENTOR Rhode Island colleagues to be trained in the Essentials: A training for people who mentor young Black & Latino Men and Boys. The training was very informational, and refreshing, and I walked away with a lot of knowledge that I will be able to share with mentors and mentoring programs in Rhode Island.
In this two-day training, I had the opportunity to meet different program coordinators that have the same passion to serve this population. The way the workshop was presented was awesome! We were taught the information…and then so we could better grasp it, we had to present what we learned to the group. There were three modules and different types of material that were broken down for us.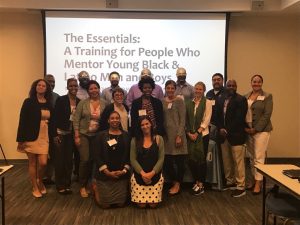 A lot of the information was great for me because I currently coordinate a program called Let's Make This Work.  The program is designed to serve the population that the Essentials training is based on. The LMTW program takes applicants from the community who are 18-24 years old and are looking for a fresh start after a history of being exposed to violence either as a victim or a perpetrator. Program participants receive employment training, mentoring, and internship experience over the course of 10-months. And we're currently seeking our second class of applicants. Do you know anyone?
My colleagues at Mentor Rhode Island and I will be bringing the Essentials training to mentoring programs around the state in the coming weeks.  Be on the lookout for training locations and dates soon. If you want a little insight on what's to come in the training, check out this video.