Jo-Ann Schofield
Jo-Ann Schofield
President and CEO
Jo-Ann believes in the power of mentoring, having seen so many transformative youth adult relationships during her two decades at MENTOR Rhode Island. And she's not just the CEO, she's also a dedicated mentor!
Jo-Ann earned her Certificate in Non-profit Studies from RIC when she transitioned to a leadership role. She has had the opportunity to volunteer in numerous roles in the local community as well as lending her voice, to the national mentoring conversation.
She is happiest spending time with her two adult daughters, on the beach in the summer or by a cozy fire with her dogs in the colder months. And even though she firmly believes that processed sugar is poison, she's been known to indulge in an occasional chocolate éclair from Gregg's.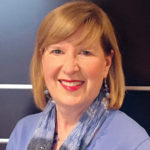 Jana M. Planka
Jana M. Planka
Chief Operating Officer
After 40 years in a banking career, Jana has become the Chief Operating Officer for MENTOR RI. A passionate supporter of MENTOR RI for nearly 30 years, Jana has been involved with many aspects of the organization as a volunteer. Besides being a mentor, she has been a committee member of the Dancing with the Stars annual fundraiser for many years. She even tried her skills as a dancer in the 2011 event. With her business background, her focus at MENTOR RI is on day-to-day office operations, staff management, and outreach to the business community.
With a degree in sociology from Providence College, it was natural for Jana to become active in the community early on. Her wide range of volunteer experiences include literacy tutoring and mentoring as well as board involvement in youth organizations, mental health advocacy and domestic abuse prevention.
In her spare time, Jana is an avid reader and gardener at her home in Narragansett, RI. Her most recent form of relaxation involves traveling with her boyfriend around the country in their 40 foot RV.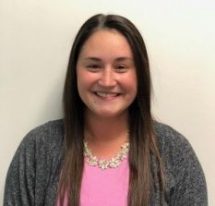 Alyssa Pagano
Alyssa Pagano
Administrative Assistant
Alyssa has always been passionate about working with youth. After an internship with MENTOR Rhode Island, she graduated with her Bachelor's degree in Youth Development from Rhode Island College in 2018.  Alyssa has since continued part time with MENTOR Rhode Island as our Administrative Assistant and the Onboarding Queen!
When she is not at MENTOR Rhode Island, you can find her spending time with multiple different families! Alyssa has been a nanny for almost 10 years and loves spending time with all her "kids". She enjoys working with children of all different ages.
In her spare time, you can find her traveling to her favorite place, Disney World! Alyssa was an intern with Walt Disney World, participating in the Disney College Program in 2015 and 2016. If she is not at MENTOR Rhode Island, you know where to find her! Alyssa is also newly married to her high school sweetheart of 10 years. They currently live in their new condo with their cat Dory!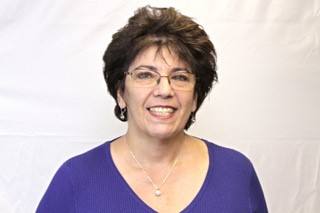 Pamela Sherman
Pamela Sherman
Mentor Program Coordinator
Pamela's love of children, and a playful nature, inspired her to become a mentor during her 21-year employment with MetLife.  After a company-wide consolidation, she took advantage of the opportunity to explore a career path that focused more on her true calling, working with children.  She shares her passion for mentoring with everyone she encounters, especially while recruiting and training new mentors, and supporting them as they embark on their mentoring relationships.
Transitioning from a position in the corporate world to a non-profit organization was a perfect fit since it allows the chance to channel her vision and creativity throughout so many aspects of her job.   She remains as enthusiastic and dedicated to the mission today as she was on her first day, more than 20 years ago.
The love of her life is a West Highland Terrier, a very incorrigible prankster, Sparky.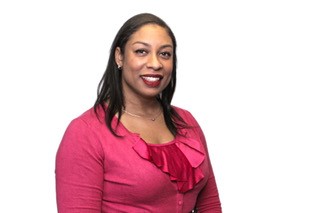 Nichole Lewis
Nichole Lewis
Mentor Program Coordinator
Native Californian and Air Force brat, Nichole Lewis started with the MENTOR Rhode Island in 2009 as an AmeriCorps Vista and program assistant. She has a passion for community service, youth empowerment, and all things pink and sparkly.
Having worked in the non-profit sector since 1991, Nichole has acquired extensive experience and an amalgam of skills perfect for coordinating mentor programs.
Nichole studied elementary, middle school, and secondary education, as well as biology and chemistry at RI College. After definitively coming to the realization that she did not want to be a teacher, she found that MENTOR Rhode Island was the perfect place to continue bringing communities together through youth support.
Nichole and her two children are proud Bristolians, Legend of Zelda enthusiasts, and believers in the Oxford Comma.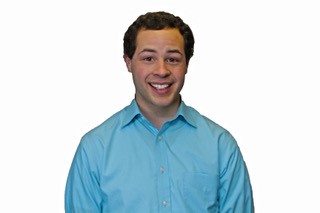 Christopher Margadonna
Christopher Margadonna
Director of Training & Engagement
Christopher has always had an interest in empowering youth. While he was earning his Master's in Education from Rhode Island College he worked for Rhode Island Youth Theatre where he was the Director of Education and a mentor to two high school students.
Now, channeling his passion for children and mentoring, he is happy to be responsible for recruiting mentors for hundreds of children throughout Rhode Island. Being a mentor himself, he understands the vast power a mentor can have on a child.
When Christopher is not traveling around the state recruiting mentors, he is usually singing and dancing around the office, or on a stage at a local community theatre. He loves going out to eat and napping whenever the time permits.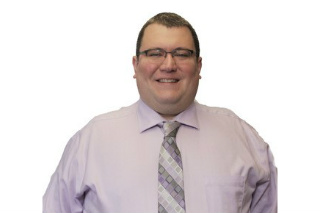 Marc Mainville
Marc Mainville
Director of Mentoring Services 
After a career in the news media, Marc landed with MENTOR Rhode Island in 2009, eager for a chance to see people at their best, as mentors, helping and supporting others; rather than at their worst, as the subject of another tragic news story.
Marc is a graduate of Emerson College and uses his communications skills to help spread the word about mentoring, and his chameleon-like adaptability to support MENTOR Rhode Island's leadership and staff with any issues or jobs that may arise.  He takes pride in being the guy others turn to when they need help.
Marc is an avid hockey fan, what some would call a rink rat.  He plays, refs, & still uses his broadcasting voice as the public address announcer for his high school alma mater's hockey team.  Marc is a transplanted country-boy from the Quiet Corner of northeastern Connecticut.  He currently lives in North Providence with his wife and daughter.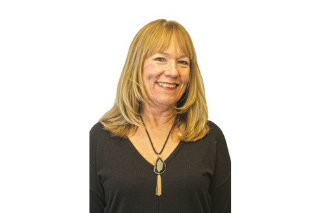 Cathy Collins
Cathy Collins
Administrative Assistant
Cathy was a mentor for over 10 years with MENTOR Rhode Island, so it just made sense that upon retiring from a 32-year career with the Department of Human Services, Office of Child Support Services, she took a part-time position supporting the team.
She is very passionate about the program and has seen first-hand the rewards of mentoring, having had the same mentee from first grade, through middle school, graduate high school and go on to college.  She continues to mentor today.  In her spare time, she enjoys going to the gym, golfing and traveling.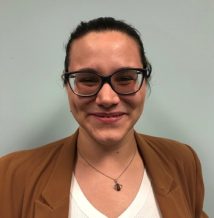 L.A. Busteed
L.A. Busteed
Program Coordinator
A true child at heart, L.A. has found the utmost satisfaction in serving the youth of Rhode Island in many capacities! After graduating with a degree in Theater and Performance, they began their journey as a teaching artist for the Gamm Theater. Not long after, they joined the Center for Dynamic Learning as Program Manager, overseeing the production of 14 full length musicals per year, while also teaching two classes of their own! Finally, they moved to working as afterschool administrator in both the Woonsocket and North Providence school districts. L.A. was driven to find a position that helped all of these communities systemically – leading her straight into the open arms of MENTOR RI! One day, they'd like to open a nonprofit of their own, serving at-risk youth through various artistic experiences.
L.A. spends their extra time reading spooky books, hiking in spooky places, and watching spooky movies. If you'd like to strike up a conversation with them, showing them pictures of your fur babies or bringing up theater is a great place to start!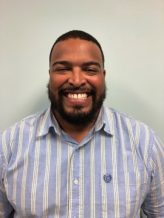 Chris "Stewie" Stewart
Chris "Stewie" Stewart
Community Justice Reform Manager
Chris Stewart (a.k.a. "Stewie") has always had a firm belief in supporting, molding and shaping our youth. After receiving his Bachelor of Science in Business Administration & Criminal Justice from Nichols College, "Stewie" began a long career working with at-risk and traumatized youth for the Justice Resource Institute. Beginning as a residential counselor and ending as Director of Operations and Student Services, Stewie built a strong foundation and passion for helping troubled youth achieve lives of success and competency.
Now, Stewie has taken that passion and years of experience and brought it to MENTOR RI.  With his strong understanding of what is takes to make youth successful, Stewie will be our Community Justice Reform Manager where he is looking forward to using mentoring as a diversionary program to keep more youth out of the justice system.
When Stewie is not fighting the good fight, you can easily find him playing a round of golf,  singing and cooking a meal for his wife and two lovely boys, or simply shouting in support of his favorite team, THE DALLAS COWBOYS!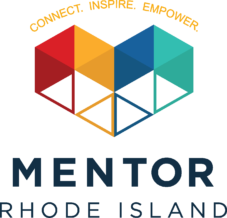 Marisol Feliciano
Marisol Feliciano
Program Manager
Marisol has served as a Violence and Injury Preventionist for over two decades. She is excited to take her experience in that field into the world of mentoring. She is skilled at program management and has a strong ability to create and implement special projects and evidence-based practices specifically targeting diverse socio-economic underrepresented communities. A native of Puerto Rico, who comes from humble beginnings and a large family, she is bilingual and a Qualified Medical Interpreter. She knows the power of advocacy, remaining resilient and hard working. She studied Criminal Justice and Sociology at the University of Connecticut and later at Quinnipiac University.  Her strong leadership and people skills have fostered a genuine ability to connect with others.
Marisol loves spending quality time with her family, traveling abroad, cooking for friends, writing and being near the ocean. She recently moved from Connecticut to Rhode Island and lives with her partner in this crazy adventure called life with her two siblings and two furry girls, Sox and Lambeau. Marisol truly believes we must live life to the fullest, be the best version of ourselves and enjoy the ride; for we are only guaranteed today.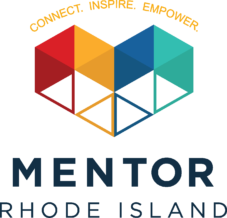 Destiny Manston
Destiny Manston
Data Analytics Coordinator
Destiny Manston (she/they/he) is a college student at CCRI with a business studies focus. She was introduced to the business world through the nonprofit Tech Collective where she managed marketing communications as well as aiding the P-Tech Program for 3 and a half years. At MENTOR Rhode Island she will be helping to organize and analyze data for the continued improvement and efficiency of the organization. Destiny is also a social justice advocate who is always on the lookout for a new creative venture which is currently being fulfilled by a passion for fashion, modeling, makeup, and tattoos. She can be found using her competitive spirit to demolish someone in a game of UNO, Pictionary, or Egyptian rat screw.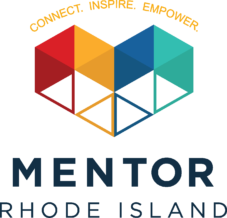 Ross Bouchard
Ross Bouchard
Program Development Manager
While earning his degree in Communication Studies from the University of Rhode Island, Ross discovered his passion and motivation to better not only the lives of the people around him but the greater community as well. This experience led him to his current position at MENTOR Rhode Island, where he works to further community engagement through recruitment of volunteers to serve as positive role models for young people in statewide school-based mentoring programs.
Ross has a passion for cultivating and developing interpersonal communication skills and relationships. Thanks to numerous mentors throughout his own life, Ross has seen first-hand the benefits that mentoring can bring to those of all ages and is fully committed to the MENTOR Rhode Island values and mission.
When not working with the team, Ross can be found playing board games with friends, jamming to EDM and rock music, reading fantasy epics, or outside hiking and playing tennis.