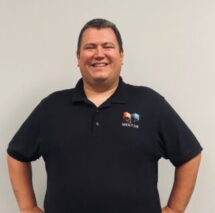 Marc Mainville
Marc Mainville
Interim President & CEO 
After a career in the news media, Marc landed with MENTOR Rhode Island in 2009, eager for a chance to see people at their best, as mentors, helping and supporting others; rather than at their worst, as the subject of another tragic news story.
Marc is a graduate of Emerson College and uses his communications skills to help spread the word about mentoring, and his chameleon-like adaptability to support MENTOR Rhode Island's leadership and staff with any issues or jobs that may arise.  He takes pride in being the guy others turn to when they need help.
Marc is an avid hockey fan, what some would call a rink rat.  He plays & still uses his broadcasting voice as the public address announcer for his high school alma mater's hockey team.  Marc is a transplanted country-boy from the Quiet Corner of northeastern Connecticut.  He currently lives in North Providence with his wife and daughter.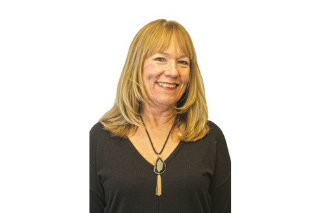 Cathy Collins
Cathy Collins
Executive Assistant
Cathy was a mentor for over 10 years with MENTOR Rhode Island, so it just made sense that upon retiring from a 32-year career with the Department of Human Services, Office of Child Support Services, she took a part-time position supporting the team.
She is very passionate about the program and has seen first-hand the rewards of mentoring, having had the same mentee from first grade, through middle school, graduate high school and go on to college.  She continues to mentor today.  In her spare time, she enjoys going to the gym, golfing and traveling.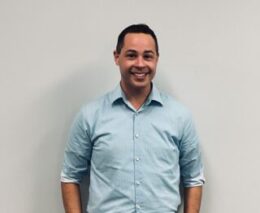 Christopher Margadonna
Christopher Margadonna
Sr. Director of Training & Partnerships
Christopher has always had an interest in empowering youth. While he was earning his Master's in Education from Rhode Island College he worked for Rhode Island Youth Theatre where he was the Director of Education and a mentor to two high school students.
Now, channeling his passion for children and mentoring, he is happy to be responsible for developing MENTOR Rhode Island's partnerships within the community and training mentors, program staff,  and those who regularly work with children.  His work provides access to quality mentors and mentoring programs for hundreds, if not thousands, of children throughout Rhode Island. Being a mentor himself, he understands the vast power a mentor can have on a child.
When Christopher is not working, he is usually singing and dancing around the office, or on a stage at a local community theatre. He loves going out to eat and napping whenever the time permits.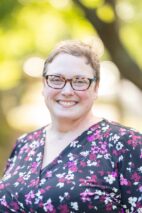 Jenny Gruslin
Jenny Gruslin
Fund Development Director
After spending most of her career in the corporate world, Jenny discovered her love of non-profit work as a board member at Doulas of Rhode Island. And, later, as part of the communications and development team at Thundermist Health Center. She feels lucky to combine her passion for kids, equity, advocacy, and fundraising at MENTOR Rhode Island.
Jenny is a magna cum laude graduate of Southern New Hampshire University where she received her Bachelor of Arts in Communications.
She enjoys adventures with her wife and young son. Bucket list items include taking the Cape Cod Potato Chip factory tour and traveling the country in an RV. She loves folk music—especially traveling all over to see the Indigo Girls and cooking for friends. Her family  shares their home in Warwick with two dogs and two cats—all rescued.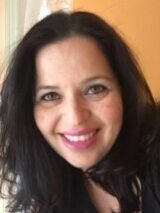 Marisol Feliciano
Marisol Feliciano
Director of Access, Innovation & Equity
Marisol has served as a Violence and Injury Preventionist for over two decades. She is excited to take her experience in that field into the world of mentoring. She is skilled at program management and has a strong ability to create and implement special projects and evidence-based practices specifically targeting diverse socio-economic underrepresented communities. A native of Puerto Rico, who comes from humble beginnings and a large family, she is bilingual and a Qualified Medical Interpreter. She knows the power of advocacy, remaining resilient and hard working. She studied Criminal Justice and Sociology at the University of Connecticut and later at Quinnipiac University.  Her strong leadership and people skills have fostered a genuine ability to connect with others.
Marisol loves spending quality time with her family, traveling abroad, cooking for friends, writing and being near the ocean. She recently moved from Connecticut to Rhode Island and lives with her partner in this crazy adventure called life with her two siblings and two furry girls, Sox and Lambeau. Marisol truly believes we must live life to the fullest, be the best version of ourselves and enjoy the ride; for we are only guaranteed today.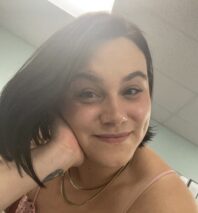 L.A. Busteed
L.A. Busteed
Community Engagement Manager
A true child at heart, L.A. has found the utmost satisfaction in serving the youth of Rhode Island in many capacities! After graduating with a degree in Theater and Performance, they began their journey as a teaching artist for the Gamm Theater. Not long after, they joined the Center for Dynamic Learning as Program Manager, overseeing the production of 14 full length musicals per year, while also teaching two classes of their own! Finally, they moved to working as afterschool administrator in both the Woonsocket and North Providence school districts. L.A. was driven to find a position that helped all of these communities systemically – leading her straight into the open arms of MENTOR RI! One day, they'd like to open a nonprofit of their own, serving at-risk youth through various artistic experiences.
L.A. spends their extra time reading spooky books, hiking in spooky places, and watching spooky movies. If you'd like to strike up a conversation with them, showing them pictures of your fur babies or bringing up theater is a great place to start!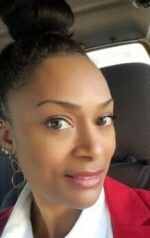 Leurone Thomas
Leurone Thomas
Mentor Program Coordinator
Leurone has owned and managed two businesses for several years but has always been drawn to giving back to her community through mentoring.  She has volunteered in several programs throughout Rhode Island that support youth and is proudly raising four children of her own; helping build their confidence and structure for life's journey.
She believes she has found her calling in becoming a mentor and joining MENTOR Rhode Island as a Mentor Program coordinator. At a young age, Leurone always found fulfillment in assisting others and loves bringing smiles to people's faces.
Backed by a degree in Criminal Justice and an entrepreneurship that extends across many fields, she is excited to put her skills to work empowering youth to let their inner light shine.
When she's not running her businesses or helping kids; she enjoys water, sunsets, quiet-time and spiritual healing.
Sandy Letourneau
Sandy Letourneau
Mentor Program Coordinator
Sandy knew from the time she was a young girl that she wanted to work with children and, most importantly, be a mom. A native Rhode Islander, she pursued her dreams by receiving a bachelor's of science in Elementary Education from RI College in 1998. She taught across grades K-6 for several years before switching gears and taking the opportunity to be the Director of an urban arts-based afterschool program. This program allowed her the fortune to mentor staff and students and provide them with opportunities to find their own passions while developing skills they may not have otherwise known they had.
She married her high school best friend in 2003 and started the family she dreamed of. Mom to 2 beautiful girls, now teenagers, Sandy made her family her priority and is now eager to once again work to help youth. She joined Mentor RI in 2023 and is excited to continue that passion of serving students by providing fulfilling and enriching experiences for both mentors and mentees.
When Sandy isn't at Mentor RI, she loves making memories with her husband and daughters. Playing tennis, going to the beach, hiking, and taking road trips to explore new places are just a few of the activities she enjoys with her family. She is obsessed with sunsets, especially near the ocean. Sandy also has three small fur babies that she adores, a shihtzu, and two mini dachshunds. She can often be found taking them for long daily walks around her hometown of Lincoln.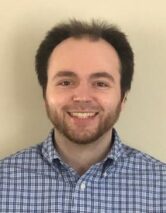 Ross Bouchard
Ross Bouchard
Program Development Manager
While earning his degree in Communication Studies from the University of Rhode Island, Ross discovered his passion and motivation to better not only the lives of the people around him but the greater community as well. This experience led him to his current position at MENTOR Rhode Island, where he works to further community engagement through recruitment of volunteers to serve as positive role models for young people in statewide school-based mentoring programs.
Ross has a passion for cultivating and developing interpersonal communication skills and relationships. Thanks to numerous mentors throughout his own life, Ross has seen first-hand the benefits that mentoring can bring to those of all ages and is fully committed to the MENTOR Rhode Island values and mission.
When not working with the team, Ross can be found playing board games with friends, jamming to EDM and rock music, reading fantasy epics, or outside hiking and playing tennis.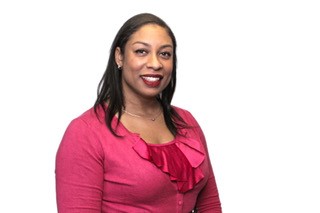 Nichole Lewis
Nichole Lewis
Aquidneck Island Mentoring (AIM) Director
Native Californian and Air Force brat, Nichole Lewis started with the MENTOR Rhode Island in 2009 as an AmeriCorps Vista and program assistant. She has a passion for community service, youth empowerment, and all things pink and sparkly.
Having worked in the non-profit sector since 1991, Nichole has acquired extensive experience and an amalgam of skills perfect for coordinating mentor programs.
Nichole studied elementary, middle school, and secondary education, as well as biology and chemistry at RI College. After definitively coming to the realization that she did not want to be a teacher, she found that MENTOR Rhode Island was the perfect place to continue bringing communities together through youth support.
Nichole and her two children are proud Bristolians, Legend of Zelda enthusiasts, and believers in the Oxford Comma.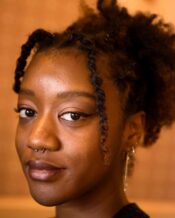 Destiny Manston
Destiny Manston
Data Analytics Coordinator
Destiny Manston (she/they/he) is the data analytics coordinator for MENTOR Rhode Island. She was introduced to the nonprofit world through the organization Tech Collective where she managed marketing communications and aided the P-Tech mentoring Program for 3 and a half years. At MENTOR Rhode Island she helps organize and analyze data for the continued improvement and efficiency of the organization. Destiny is a social justice advocate who is always on the lookout for a new creative venture which is currently being fulfilled by a passion for fashion, dancing in The Providence Drum Troupe, modeling, makeup, and tattoos. She values being able to bring unique perspectives and youth involvement into greater discussions about the processes and systems being put in place.
Ed Mastriano
Ed Mastriano
Training Manager
A passionate supporter of MENTOR RI for nearly 14 years,  Ed has been involved in many aspects of the organization as a former board member, volunteer, and even dancer in the 2011 Dancing with the Stars fundraising event. Formally employed with NBC 10 WJAR and recently retired from Cox Media, Ed is now officially part of the MENTOR RI team.  Experiencing, firsthand the rewards of mentoring is why it's easy to share and promote the importance of engaging with today's youth!
In his spare time, he is an avid gardener, loves to cook, volunteer with community theatre, and keep up with his two Logottos, Sophie and Zeus!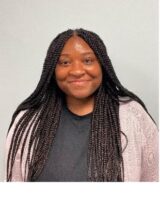 Tai-lei Miller
Tai-lei Miller
Mentor Program Coordinator
Tai-lei is a recent addition to the MENTOR Rhode Island team.  She will be responsible for coordinating the mentoring programs in the Woonsocket Public Schools and at the Del Sesto Middle School in Providence.  Stay tuned for more about Tai-lei…coming soon.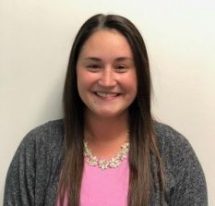 Alyssa Pagano
Alyssa Pagano
Administrative Assistant
Alyssa has always been passionate about working with youth. After an internship with MENTOR Rhode Island, she graduated with her Bachelor's degree in Youth Development from Rhode Island College in 2018.  Alyssa has since continued part time with MENTOR Rhode Island as our Administrative Assistant and the Onboarding Queen!
When she is not at MENTOR Rhode Island, you can find her spending time with multiple different families! Alyssa has been a nanny for almost 10 years and loves spending time with all her "kids". She enjoys working with children of all different ages.
In her spare time, you can find her traveling to her favorite place, Disney World! Alyssa was an intern with Walt Disney World, participating in the Disney College Program in 2015 and 2016. If she is not at MENTOR Rhode Island, you know where to find her! Alyssa is also newly married to her high school sweetheart of 10 years. They currently live in their new condo with their cat Dory!