It's All About the Kids!
By: Jo-Ann Schofield
Every day I worry about the kids that need our help. As CEO of MENTOR Rhode Island, I see stories about kids who are successful because of their mentors. And kids that we should have reached, but didn't. All kids need a caring adult to let them know that they matter. Think about it. Where would you be without the people that helped you along your journey?
Some kids are told to pull themselves up by their bootstraps…. But what if they don't have any bootstraps? The future for some kids is determined by their zip code. The education they receive varies not only from city to city but from school to school. How do we increase educational equity? How do we make a difference for kids that don't realize what they may be missing? What they may be capable of? No one gets there alone…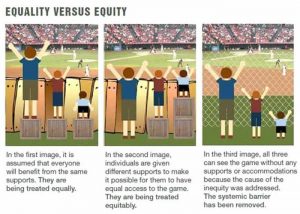 EVERY child needs to know there are people and a community that cares about them.
We hope you will join us in our efforts to change the world…. One person at a time.
We are in a full-court press to match more kids with mentors. We know that one-to-one mentoring programs have great results for kids and for mentors! So, we are recruiting more volunteers every day to match with the 900 young people on our wait lists. But there must be a way to reach even more youth in Rhode Island…kids who have never been able to identify a mentor in their lives.
We are launching several new initiatives to help connect more kids with caring adults…
"Everyday Mentors" training focuses on adults already involved with kids like coaches, teachers and youth development workers to give them the tools necessary to truly connect with the young people they already know.
"Youth Initiated Mentoring" teaches older youth lifelong skills to help them understand the importance of mentors in their lives. They will learn how to identify potential mentors to help them reach their goals, and the courage to ask for help, because as you and I know, we didn't get here alone. There was someone either at school or work that took us under their wing and taught us a thing or two, or believed in us enough that we believed in ourselves.
So welcome to our blog! We will be sharing our thoughts and ideas with you on a regular basis to keep you up to date on the latest research and trends, to give you helpful hints and to share great stories with you.
All of our amazing staff members will be contributing to our blog with insights, personal experiences and their expertise.
I'm looking forward to learning more from them and from you. I hope you'll join us on this journey. Because no one gets here alone….